The Berry Concept, a nutritional therapy practice in Stillorgan, Dublin, was set up by Concepta Corbett, Nutritionist, Acupuncturist and Dietary Coach. Concepta has a passion for the role that nutrition and a healthy lifestyle has in maintaining good health and well being and would like to increase the awareness that good nutrition and a healthy lifestyle is the future in preventing chronic illness.
She qualified as a Nutritionist and Dietary Coach from the Institute of Health Sciences and is a registered member of the Nutritional Therapists of Ireland (N.T.O.I.) which follow strict codes of practice and confidentiality.

As a Functional Medicine Nutritionist she uses the principles and practices of functional medicine, which is evidence based and patient centred. It focuses on identifying and preventing the underlying causes of chronic  disease. Concepta will strive to identify the root cause of any health issue or concern that you may have. following a private consultation, she will give you an easy to follow tailored nutritional and lifestyle protocol to address your ailments.

Concepta  also qualified as an Acupuncturist with the Acupuncture Foundation and completed her post- graduate training in The Railway Hospital in Nanjing, China in 2001. She teaches Acupuncture point location classes and conducts the final year practical graduate examinations with the Acupuncture Foundation. She is a registered member of the Acupuncture Foundation Professional Association (A.F.P.A.) She was on the Executive Committee of the A.F.P.A. for many years and now chairs their Education Committee.                                                                 
She is the regular health education nutritional writer for the Irish Country Magazine, Ireland's No 1 best selling glossy magazine.

The Berry Concept aims to educate, motivate and help you transform your health and well being through simple effective diet and lifestyle changes!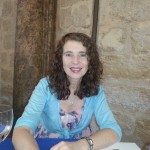 Contact Details
email – concepta@theberryconcept.ie                              Tel – 087 0573500                            
Address  –  22 Lower Kilmacud Road,  Stillorgan,  Co Dublin.